Fished a friend of mine's pond I have been managing for him for the last 4 years when he bought it. The results have been very good from the starting point to now. I was not even trying to catch bluegill but to remove last year's LMB and crappies but I hooked into a few BG.
I also hooked into this nice HSB. I didn't weigh or measure her. So, I'll leave the estimates up to you guys...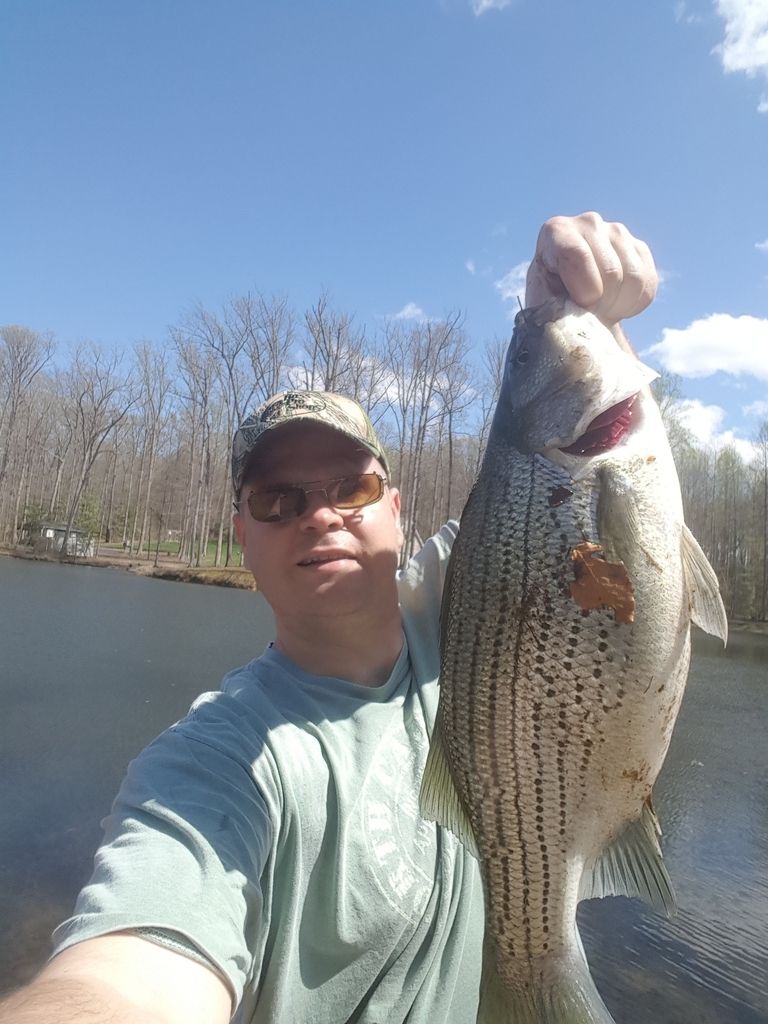 The rainbow trout that were stocked back in October at 10-12" have come along nicely as well.
It's amazing the difference in the quality of fishery this pond has seen in 4 years. Tomorrow if the weather cooperates, I am hoping to get my 4 year old out and do some fishing. She is finally starting to get to the point where she can cast on her own, hook and reel the fish in all by herself. It's very exciting as a dad to see her do it all herself!